Terms and conditions of travel with us!
► In order to confirm the reservation, the customer must pay 50% of the total cost in advance ✓
► If the customer cancels their reservation they will be refunded 25% of the total cost ✓
► If the client interrupts the planned itinerary due to unforseen circumstances, our company will not cover additional expenses for time spent outside the itinerary ✓
---
Cancellations and Refunds
For any cancellations, the 60 days deposit and all payments will be refunded, less a cancellation fee, as follows. If notice of cancellations is received 90 days prior to.
► Departure ..................20% of the total trip price ✓
► 30 days .....................30% of the total trip price ✓
► 20/10 days...................50% of the total trip price ✓
► There after...................Full payment ✓
Form of payment
The trip cost is payable in two installments. 50% are to be paid 1 month before the trip starts, the remainder by the date of departure. If you have any comments let me know at advance in order to clarify all detail
Payments with PayPal
In order to confirm the reservation of any tour service provided Cotopaxi Travel Ecuador we require a pre-payment of 30% of the tour price. The remainder is to be carried out before climbing tour or travel starts.
Andes Alpes Expeditions accepts online payments with PayPal, (if you don't have a Paypal account you can pay with your debit or credit card as a PayPal guest) and we also accept accept wire transfers or deposits to our bank account and US$ cash payments at our office in Latacunga or Machachi El Chaupi.
Our offered prices and rates are net prices in US$, depending on the payment form charges, fees and/or commissions which are chargeable to the client may apply , e.g. paypal +5,5%. On your final invoice we credit you with the US$ net amount of the prepayment or payment we received.
In order to make a payment with Paypal or credit card to our Paypal account (account holder: Fernando Iza (fer_izaecuador@yahoo.com), please confirm the amount (pre-payment and/or remainder) to be charged with Andes Alps, then click the "PayPal" button below, you will be prompted to fill in the amount and your payment details.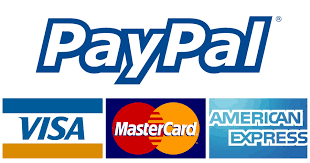 Payments in US $ with Paypal account or credit cards.
Make payments with PayPal – it's fast, free and secure! Ecuador
In order to make a payment by wire transfer or deposit to our bank account in US$, € or CHF please contact us for banking information and to confirm the amount (pre-payment and/or remainder) to be charged.
Thank you,

The Cotopaxi Travel Tours Team